The Reredos was for a number of years, hidden from view by wood panelling which was removed in the late 1990's. The Reredos has been restored since to its current condition as seen today. The beaten copper frontal has been said to impress John Betjeman. The last Quinquennial inspection of the church was made in late 2014 and highlighted a number of items that required attention. Some of these items related to issues that would be anticipated with a building of its age. The PCC are currently addressing a number of the items requiring attention.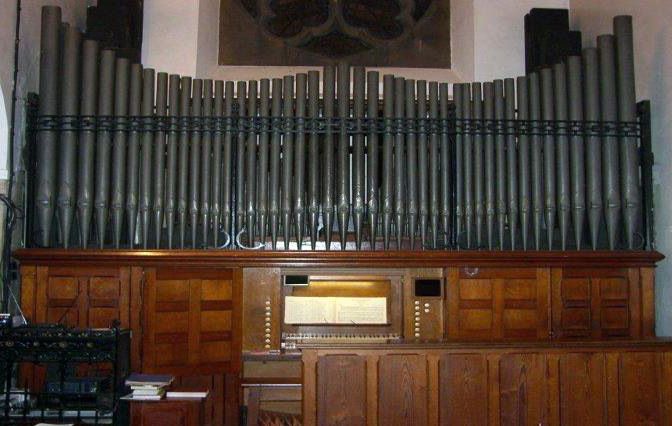 The organ in this lofty spacious church is placed on the north side of the Chancel and was built by Father Willis. The Church itself, designed by William Butterfield who was an architect in the forefront of the Victorian gothic revival movement, was consecrated in 1878 and a photograph of the interior dated 1884 clearly shows the organ. Although it is relatively small for such a large Church but, with a range of flutes, diapasons and a trumpet on the Great, sounds well at the West end of the nave. Originally a tracker, the organ now has electro-pneumatic action. A single row of speaking diapason pipes spans the wide alcove in which the instrument is fitted. The console is integral. The organ seems to be otherwise very much in its original condition (some of the couplers were apparently added at a later date).
A peal of 6 bells is present in the bell tower, cared for by our ringers who regularly win ringing competitions.